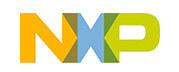 Genesis
Formerly a division of Phillips, NXP Semiconductors N.V. (NASDAQ: NXPI) is now a Dutch semiconductor manufacturer headquartered in Eindhoven, Netherlands. It was founded in 1953 and currently ranks among the top 20 global semiconductor companies.
Strengths
Streamlining innovative technologies, NXP Semiconductors contributes to the digital revolution based on RF, analog, power management, and digital services; that help create a more intelligent and connected world.
Products
NXP Semiconductors builds mixed-signal and standard product solutions. This expertise provides a wide range of consumer and computing applications such as automotive, wireless infrastructure, industrial, mobile, security, medical, lighting, and the Internet of things.

Shiv Electronics is an independent NXP distributor for Microcontrollers, Logic ICs, Diodes, Amplifiers, Power Management Devices, and Data Converters; in Mumbai (India).
Contact Us, to know more and to share your specifications.